About•Adopt•Etc•Links•Home




So, I guess I'll try to be simple. This is me.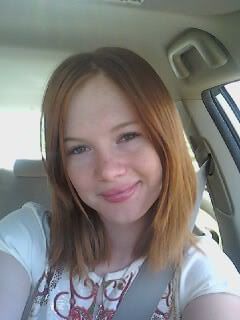 I'm 20, and live in Iowa. I do have a boyfriend in Alaska and we are still together, but hopefully he will be moved down here soon! Anyway I am a major animal lover and have had all sorts of pets but right now I just have 2. Ella, my dog, and Ronny, my horse. :)
I work at the barn I ride at, and for my trainer's friend who is also a trainer at her barn. I don't make too much but it's a great experience! Lots of fun, and I get to be around horses all the time.
I love the color blue, hate rude people and love driving and listenting to music. Some of my favorite movies include The Mothman Prophicies, The Forth Kind and The Drak Knight. I also love the X Files, Fringe and a few different anime series. :)
I've been in the PC since 2001 so that would be.. 10 years now. Wow haha that's a long time!

now, onto some pictures!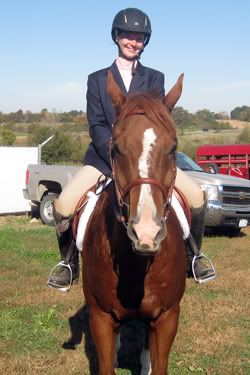 This is Ronny, aka 'Zipped - n - Ron". He isn't actually mine, I lease him. He's such a sweetie! He's a 14 year old Appendix Quarter Horse who's done quite a bit of everything - except jumping before he came to my barn. This photo was at my very first show with him - we showed up to 18 inches. However, the highest I've jumped him is about 2 ft ~ 2 ft 3 at home. I love this guy!



This is Ella my Rat Terrier :) She's 3 years old. We got her the very end of December of 2010 from the shelter in town. We looked all around for awhile and came across her in an open cage area with her 'brother'. She jumped up and started pawing the side of the wall with her little tail wiggling 100 miles an hour and we fell in love. We looked at every other dog there and came back to her multiple times and in the end she came home with us! She's the sweetest thing ever. She loves people and hates being alone, she is more like a cat than a dog, and really makes me laugh when I need it. <3

coding and content © Leah!! no stealing!